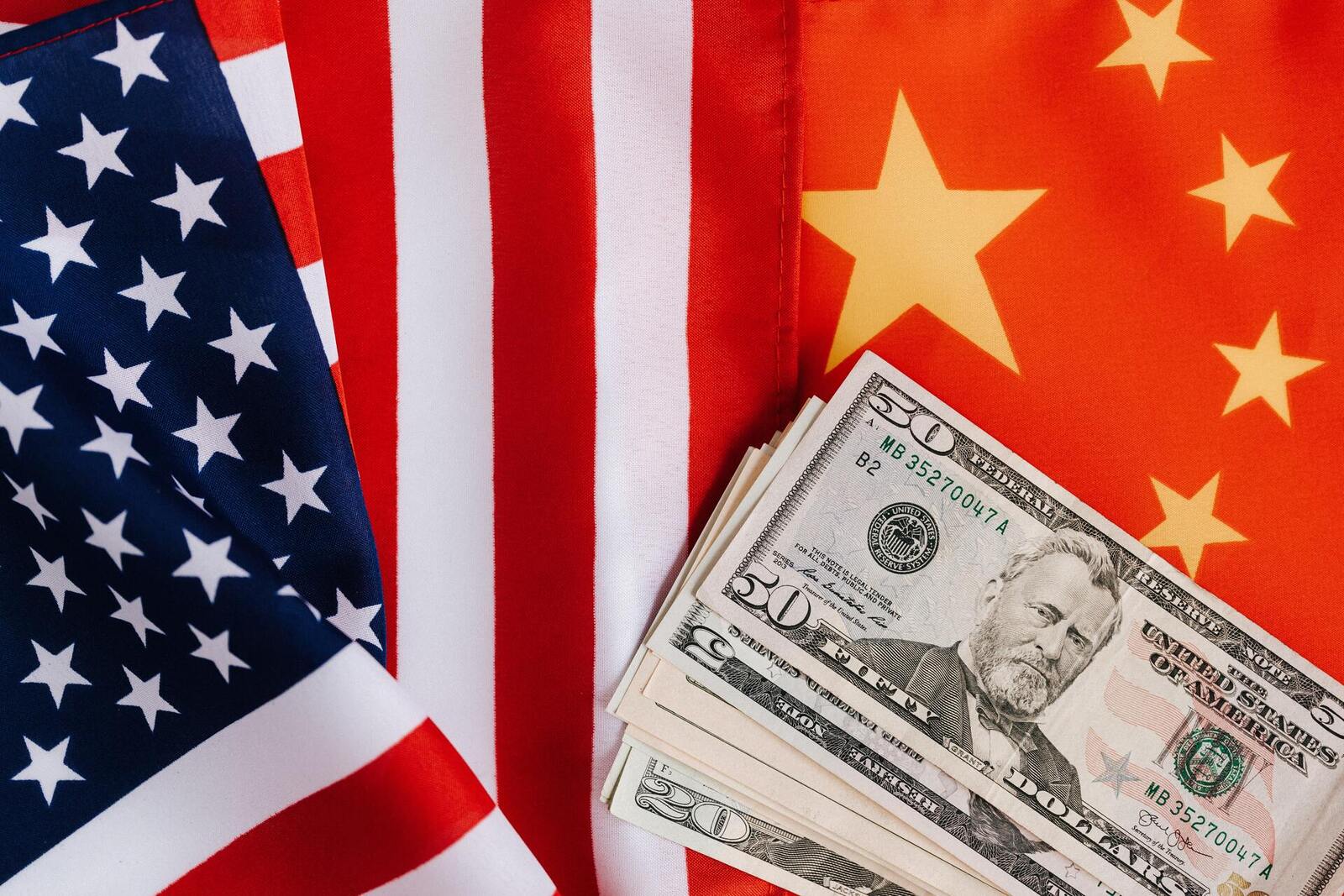 Lithium-ion Battery Expert Martin Kepman Report - Who Rules The Electric Vehicle and Lithium-ion Battery Industry is Now Available
Could China Disrupt The Success of The World's Future Climate Revolution? Expounds Martin Kepman CEO of Manganese X Energy
Lithium-ion Battery Expert Martin Kepman Posits. Who's The Real Power Behind Electric Vehicles And Lithium-ion Batteries
Who Rules The Electric Vehicle and Lithium-ion Battery Industry? Could China Disrupt The Success of The World's Future Climate Revolution? Expounds Martin Kepman
As the demand continues to rise for precious minerals, many world powers are scrambling to invest and secure valuable trade agreements with major mineral deposits around the world. China has been leading and winning the race by investing billions of dollars for over 25 years.
Major Chinese Investment Abroad For Minerals (Africa)
Due to the continually rising demand for precious minerals, many world powers are scrambling to invest and secure valuable trade agreements at major mineral deposit sites around the world. At the forefront of this race, China has been investing billions of dollars into foreign economies, especially on the African continent, to secure the mineral rights to mine Africa's natural resources like lithium, cobalt, nickel, manganese, graphite, and iron. According to the foreign policy research institute (fpri) "Between 2001 and 2018, China loaned approximately $126 billion to African countries. Between 2001 and 2018, China invested $41 billion in FDI." These steps taken by China to place itself at the front of the pack in terms of foreign mineral investment has placed them in a unique place of power for the coming years. The need for rare minerals such as cobalt, lithium, manganese, etc… will make their investments, such as the $6 billion cobalt mining contract (see Bloomberg) signed in 2008 with the Democratic Republic of the Congo (DRC) all the more lucrative and very strategic for China.


China Holds A Stranglehold On The World's Mineral Supply
China's position on the mineral world stage will allow them to dominate the EV and lithium-ion battery world now and in the near future. CSIS (Center for Strategic and International Studies) states that "From 2008 to 2018, China exported nearly 408,000 metric tons of rare earths, which amounted to 42.3 percent of all rare earth exports over this period." The United States pales in comparison, supplying only 9.3 percent of the global total. CSIS also says that "As of 2018, the US still imported 80.5 percent of its rare earths from China." This shows how dependent the US is on China, so much so that if China were to disrupt global supply chains the United States would be severely hampered.
Chinese Dependence Is A National Security Risk
This would be a massive national security risk for the U.S. Being dependent on any one source for the majority of your resources means that someone like China for example could cut off the supply of material which would effectively halt many of our domestic markets. CIA Director William Burns said in congressional testimony. "An adversarial, predatory Chinese leadership poses our biggest geo-political test." Overcoming this "geo-political test" means effectively weaning US markets off Chinese rare earth suppliers and finding our own domestic markets or at the very least diversifying our suppliers.
Mineral Availability Could Strain The EV Market
Finding independence from Chinese rare earth minerals will be extremely important in the coming years, especially since certain markets such as the EV (electric vehicle) market will require increasing magnitudes of extra material to continue to function. The IEA's 2021 sustainable development scenario of critical minerals as cited by the WEF (world economic forum) states "80% of battery storage in 2040 would be used in light-duty electric vehicles, and this will require a 40-fold increase in the production of lithium and nickel and more than 20 times as much as copper, graphite, and cobalt compared with 2020 levels." Any disruptions to the supply chain from China would drastically alter our domestic markets and the WEF even predicts that because batteries account for about "30%-40% of the cost of an EV, and a price surge or supply disruption could make EVs less attractive to consumers, driving them back to the "safe choice" of petroleum vehicles."
China's "Going Out" Strategy
China introduced the "zou chuqu (走出去)" or the "going out" strategy to facilitate its global rise along with evolving mechanisms and is the primary reason China is in such a favorable position on the world stage today. This is easily apparent with precious mineral acquisition and largely due to the "going out" policy/strategy that began in the late 90's. " [The] policy permitted local companies to make acquisitions abroad for the first time. Numerous state-owned enterprises, as well as private corporations, jumped at the opportunity. The value of Chinese M&A shot up from $1.6 billion in 2003 to $18.2 billion by 2006, triggering worldwide unease about the China takeover threat." (HBR, 2011) These investments have not stopped since then either. "Total Chinese overseas mining investments from 2003 to 2017 were around USD 125 billion according to Chinese statistics, representing some 14% of total Chinese FDI over the same period." (Ericsson, Löf & Löf)
Mineral Resources Are Not Distributed Equally
All land is not created equally, there are areas of the world in which the majority of certain rare earths are located. The Congo is one such example; it contains around 2/3rds of all cobalt deposits in the world; this is important to note because China has invested astronomical amounts of money into their economy. These investments have allowed China to exert control over and become the majority producer of cobalt, in fact, according to the times "Two of the biggest cobalt mines in the DRC are in Chinese hands" and because the DRC houses over 2/3rds of the world's supply of cobalt, China the majority investor can effectively control the flow.
China Processes Nearly All Of The World's Mineral Ore
Chinese government ownership of mines however is just the start, China also controls and produces most of the world's high purity grade minerals to meet lithium-ion battery quality standards. Benchmark mineral intelligence agency, states that China currently refines 68% of the world's nickel, 73% of the world's cobalt, 100% of the world's graphite, 59% of its lithium, and 93% of its manganese. Chinese transport and refining of the majority of the earth's minerals presents a dangerous challenge for the environment, because of the lack of environmental regulations. Chinese production and refinement were attractive to foreign companies interested in investing and setting up manufacturing in China, pre-Covid, due to the lack of proper Chinese environmental oversight. This had the result of Chinese manufacturing pumping out far more emissions and polluting the environment far more than any average US company.
The US Has Made Moves Albeit Not Nearly As Big As China
To the credit of the U.S, it has made some moves to fight back against Chinese control of the mineral supply chain. President Biden has invoked the Defense Production Act which as the times states " will give the government more avenues to provide support for the mining, processing, and recycling of critical materials, such as lithium, nickel, cobalt, graphite, and manganese" and help America move past its over-reliance on China. To compete with China on a global scale in the coming years the United States will need to make some serious changes in regard to mineral supply and production and it needs to move quickly to counter China's influence.
" The recently passed US legislation makes a lot of sense. A made in North America initiative establishes a preferential tax treatment for electric vehicle manufacturing assemblies in North America. The dependence on China must be lessened. Manganese X is accelerating their efforts to become an important domestic supplier of manganese for the EV battery market," states Martin Kepman, a lithium-ion battery futurist.
"Manganese X Energy Announces PEA Explains Positive Results & How Manganese X Leadership Remains Bullish"
The entire PEA report is now available at:
PEA Highlights:
Contributor Martin Kepman CEO Manganese X Energy Corp
For the past 40 years, Martin Kepman has been working as a business development and management consultant, advising companies in different industries from software, soft-goods, printing, food to mining. Learn more on LinkedIn
About Manganese X Energy
Manganese X Energy Corp. (TSXV: MN) (FSE: 9SC2) (OTC:QB:MNXXF) (FRANKFURT:
9SC2) with its head office in Montreal QC, owns 100% of the Battery Hill property project (1,228 hectares) located in New Brunswick Canada. Battery Hill is strategically situated 12 kilometers from the US (Maine) border, near existing infrastructures (power, railways, and roads). It encompasses all or part of five manganese-iron zones, including Iron Ore Hill, Moody Hill, Sharpe Farm, Maple Hill, and Wakefield. According to Brian Way's (2012) master's thesis on the Woodstock manganese occurrences, that includes Battery Hill, the area "hosts a series of banded iron formations that collectively constitute one of the largest manganese resources in North America, approximately 194,000,000 tons.
Media contact:
Rene Perras Digital PR Consultant
for Manganese X Energy Corp
514-816-4446
When sharing on social media please help us by using these hashtags:
#BatteryHill #ManganeseXEnergy #Lithium-ionbatteryexpert
#ManganeseisElectricGold #ManganeseXisElectricGold
https://www.manganesexenergycorp.com
Resources:
### Cautionary Note Regarding Forward-Looking Statements: Neither TSX Venture Exchange nor its Regulation Services Provider (as that term is defined in the policies of the TSX Venture Exchange) accepts responsibility for the adequacy or accuracy of this release. This news release contains "forward-looking information" which may include statements with respect to the future exploration performance of Manganese X Energy Corp (the "Company"). This forward-looking information involves known and unknown risks, uncertainties and other factors which may cause the actual results, performance, or achievements of the Company to be materially different from any future results, performance or achievements of the Company, expressed or implied by such forward-looking statements. These risks, as well as others, are disclosed within the Company's filing on SEDAR, which investors are encouraged to review prior to any transaction involving the securities of the Company. Forward-looking information contained herein is provided as of the date of this publication and the Company disclaims any obligation, other than as required by law, to update any forward-looking information for any reason. There can be no assurance that forward-looking information will prove to be accurate, and the reader is cautioned not to place undue reliance on such forward-looking information. We seek safe harbor.
Sources:
https://www.ide.go.jp/English/Data/Africa_file/Manualreport/cia_08.html
https://www.fpri.org/article/2022/01/chinese-economic-engagement-in-africa/#:~:text=Between%202001%20and%202018%2C%20China,invested%20%2441%20billion%20in%20FDI.
https://www.bloomberg.com/news/articles/2021-09-28/congo-reviews-6-2-billion-china-mining-deal-as-criticism-grows#:~:text=The%20contract%2C%20signed%20in%202008,paid%20for%20by%20mining%20revenue.
https://mineralsmakelife.org/blog/china-is-dominating-the-mineral-supply-chain-race/
https://chinapower.csis.org/china-rare-earths/
https://www.fbi.gov/news/speeches/the-threat-posed-by-the-chinese-government-and-the-chinese-communist-party-to-the-economic-and-national-security-of-the-united-states
https://www.npr.org/2021/10/08/1041137034/is-china-a-threat-or-an-opportunity-depends-which-americans-you-ask
https://www.weforum.org/agenda/2021/06/carmakers-switch-to-electric-vehicles-strain-supply-of-battery-minerals/
https://www.iea.org/commentaries/electric-cars-fend-off-supply-challenges-to-more-than-double-global-sales
https://hbr.org/2011/04/the-globe-how-china-reset-its-global-acquisition-agenda
https://link.springer.com/article/10.1007/s13563-020-00233-4#:~:text=Total%20Chinese%20overseas%20mining%20investments,FDI%20over%20the%20same%20period.
#BatteryHill
Manganese X Energy Corp
lithium-ion batteries
manganese
Manganese X Energy
manganese occurrences
largest manganese resources
property project
Moody Hill
Iron Ore Hill
Sharpe Farm
Manganese X Energy Corp.
Maple Hill
Rene Perras
head office
Digital PR Consultant for Manganese X Energy Corp
Lithium-ion battery expert
forward-looking information
Brian Way's
property
Lithium-ion Battery Market
strength
GLOBE NEWSWIRE
Kemetco
Solid state battery